Friday, May 5th + Saturday, May 6th
NEW From Kristin Novinger

Kristin Will Be Releasing An Exclusive Line of One-Of-A-Kind Pieces Along With NEW Staple Pieces Joining Her Signature Collection. Browse & Shop Kristin's Designs While Getting A Chance To Celebrate The 11th Year of K Novinger Jewelry With Us All!
Ready For The Other Details?...
11% Off Storewide
NEW Releases From Kristin Novinger
20%-50% Off Select Inventory
New Pieces From UNOde50, Philippa Roberts, Jamie Joseph
& More!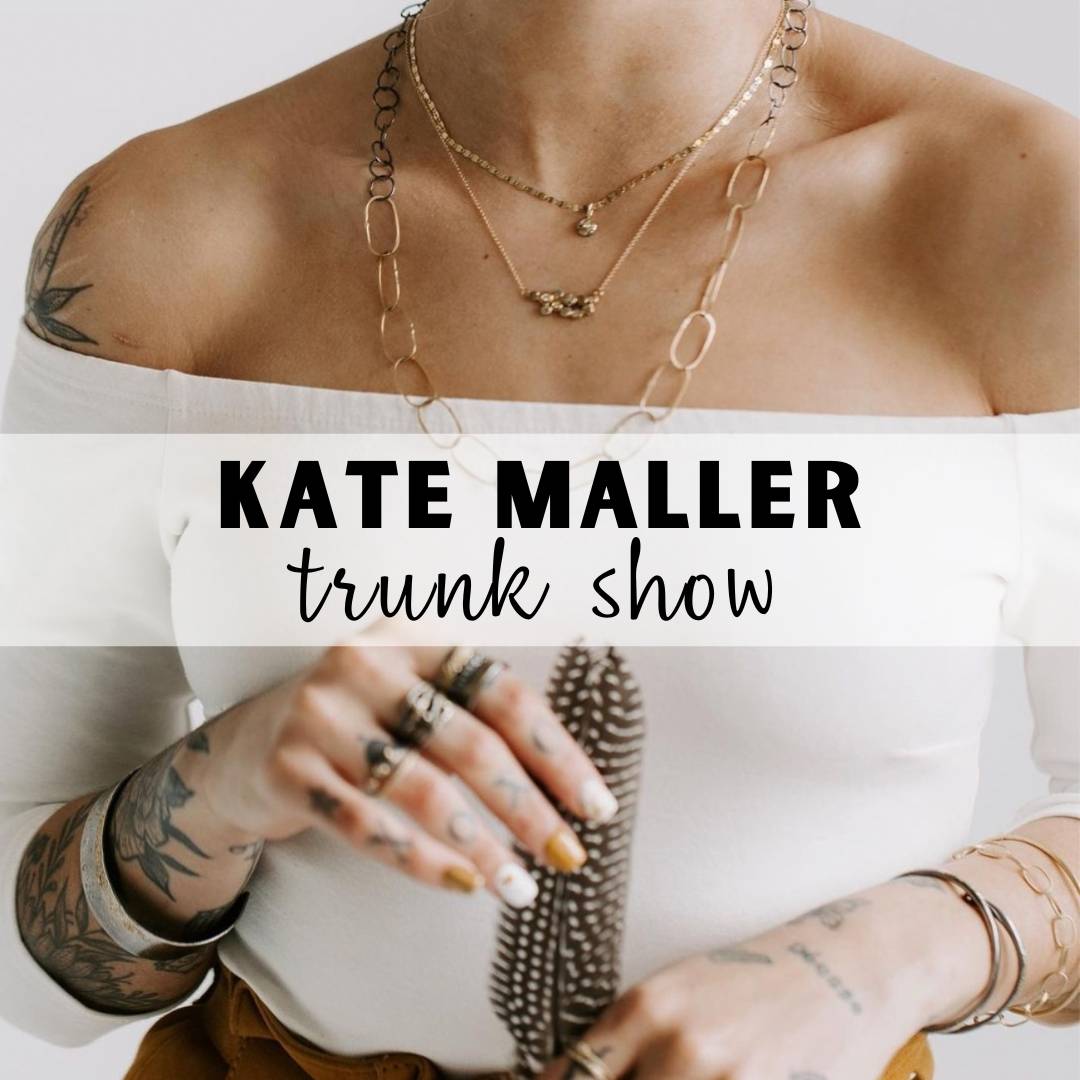 You've probably seen his iconic diamond bangles but this is a chance to see so much more! A two-day show showcasing an extended collection of necklaces, rings, earrings, and of course...bracelets! Browse & shop these incredible pieces in-store only or contact us for a virtual shopping appointment!
11% Off Sitewide
in-store AND online

Known for her sustainable practices and stunning handcrafted jewelry design,Kate Maller will be sending a hand-picked selection of her new Spring Line! Available for two days only, experience her signature 22k Gold Dust, organic forms, and NEW diamond pieces!
As Excited As We Are? Let Us Know You're Coming!

Thanks!
This field is required
This field is required
This field is required