K Novinger Jewelry is excited to announce our newest designer - Erica Molinari!
Kristin had been admiring Erica's work for years and just recently decided to bring her on as one of our designer lines while on a buying trip to NYC with Joanna. We're SO excited to show you her incredible work.
Known for her unqiue two-sided charms crafted in Sterling Silver and 18k Gold, we invite you to stop in (or shop online!) to choose your perfect combination of charms to create a necklace that speaks to you.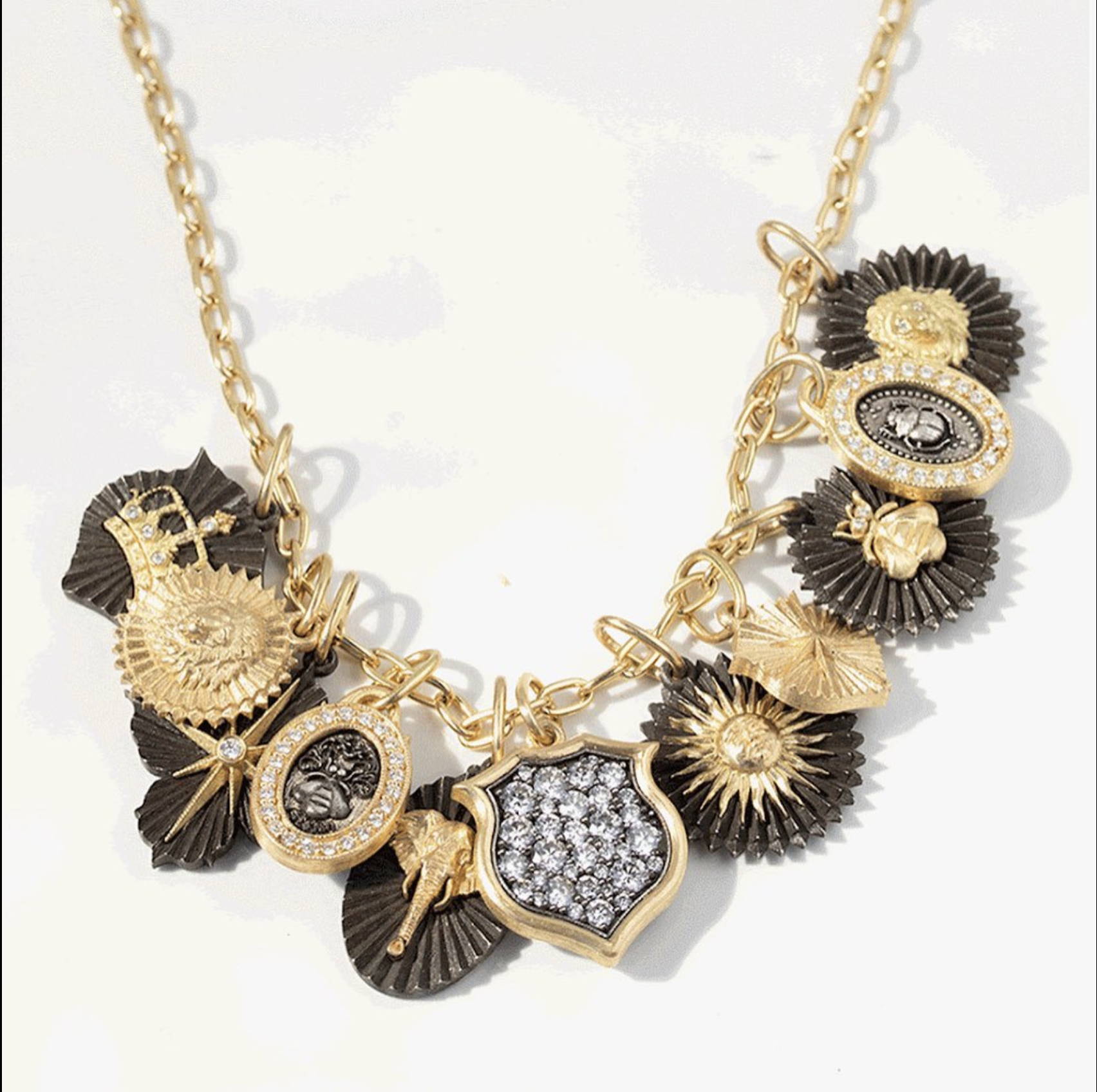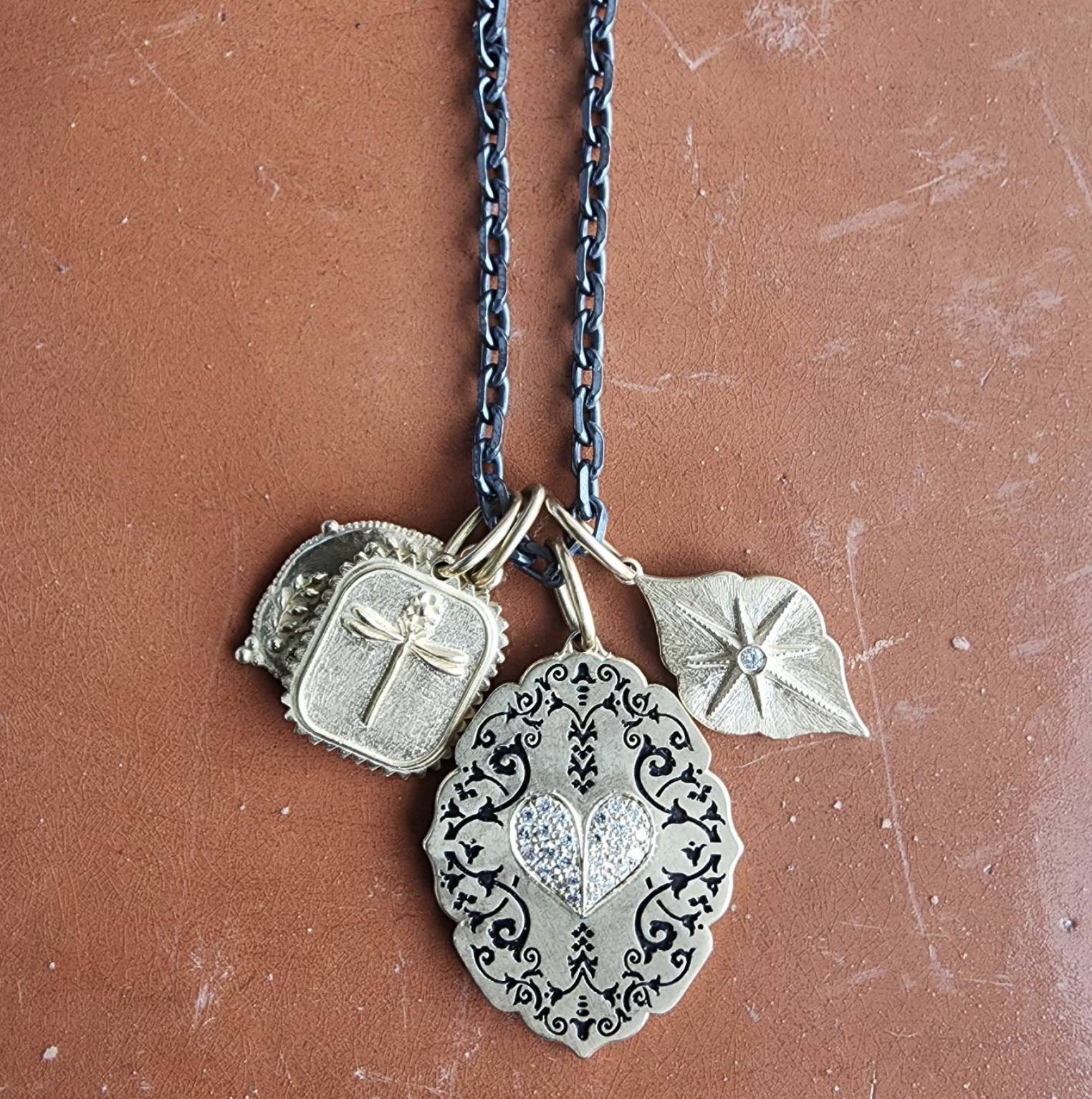 Self-taught and challenging her self every day, Erica Molinari melds beloved motifs from the past with a modern and soulful sensibility, creating pieces that embody an old world charm with a contemporary presence and character. In business since 2005, she has met and mastered the bench as well as the demands of an independent designer.
All of Erica's original designs from inception to completion are made in her New York studio.