Tips & Tricks from a real bride on present-day wedding planning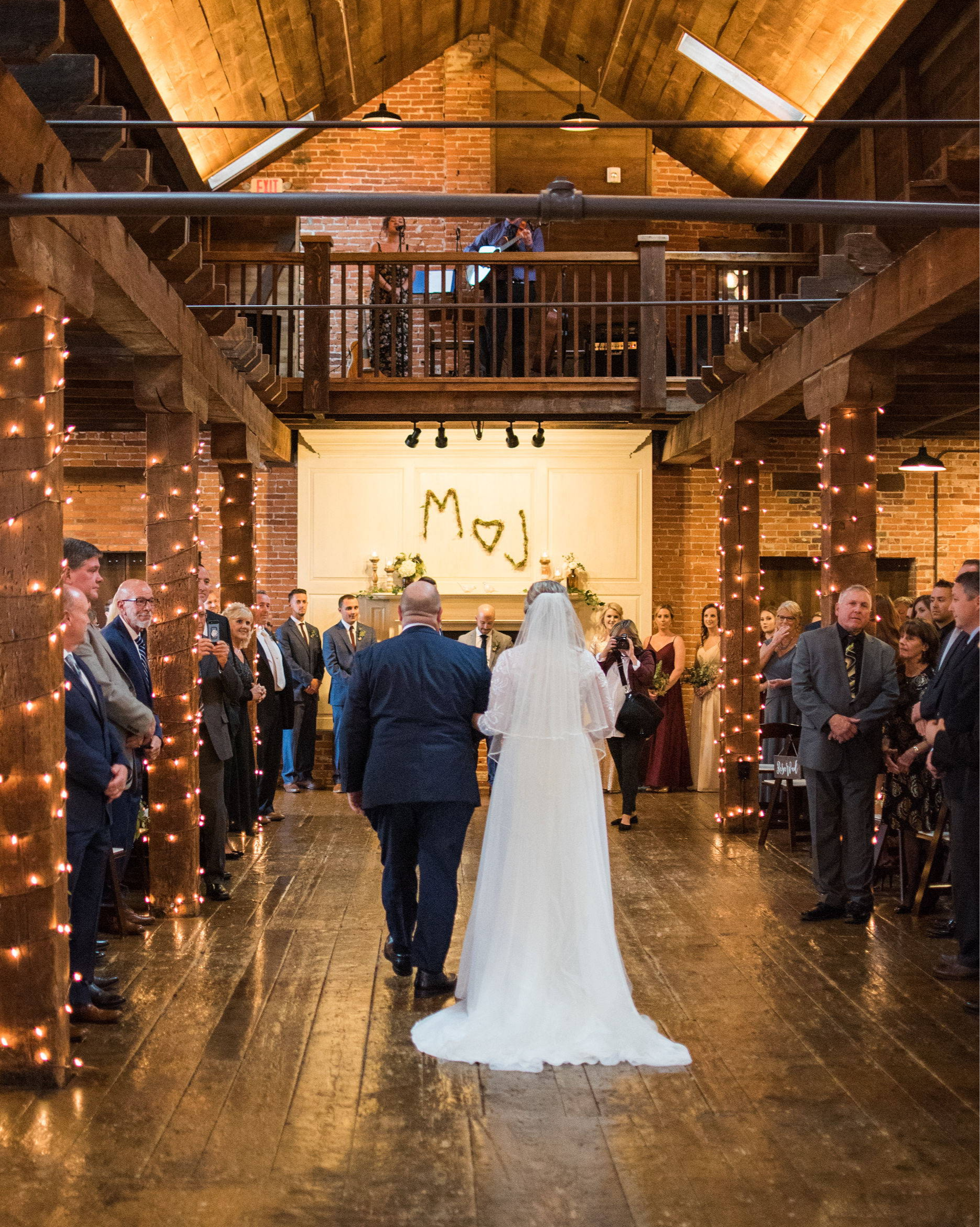 You'll have some people tell you "tradition matters" while another boasts about the "importance of originality" at the same time your Aunt tells you about "the cutest low-key outdoor wedding" she went to with your Mom in the background saying "you only do it once, make it big!"
If there's one thing universal about wedding planning, it's that everyone has an opinion. Even if that opinion is not to listen to other opinions.
Quick disclaimer: Everything in this blog post is based on personal experience & is therefore...also an opinion. This does not mean that everyone will agree with everything written.
I'm someone that LOVES to plan a good party, so I went into wedding planning thinking it was going to be perfect for me! WRONG. This planning is a whole different animal from anything I'd done before. If other opinions don't stress you to the max - your own just might! Here is some insight to my experience with different vendors & obstacles.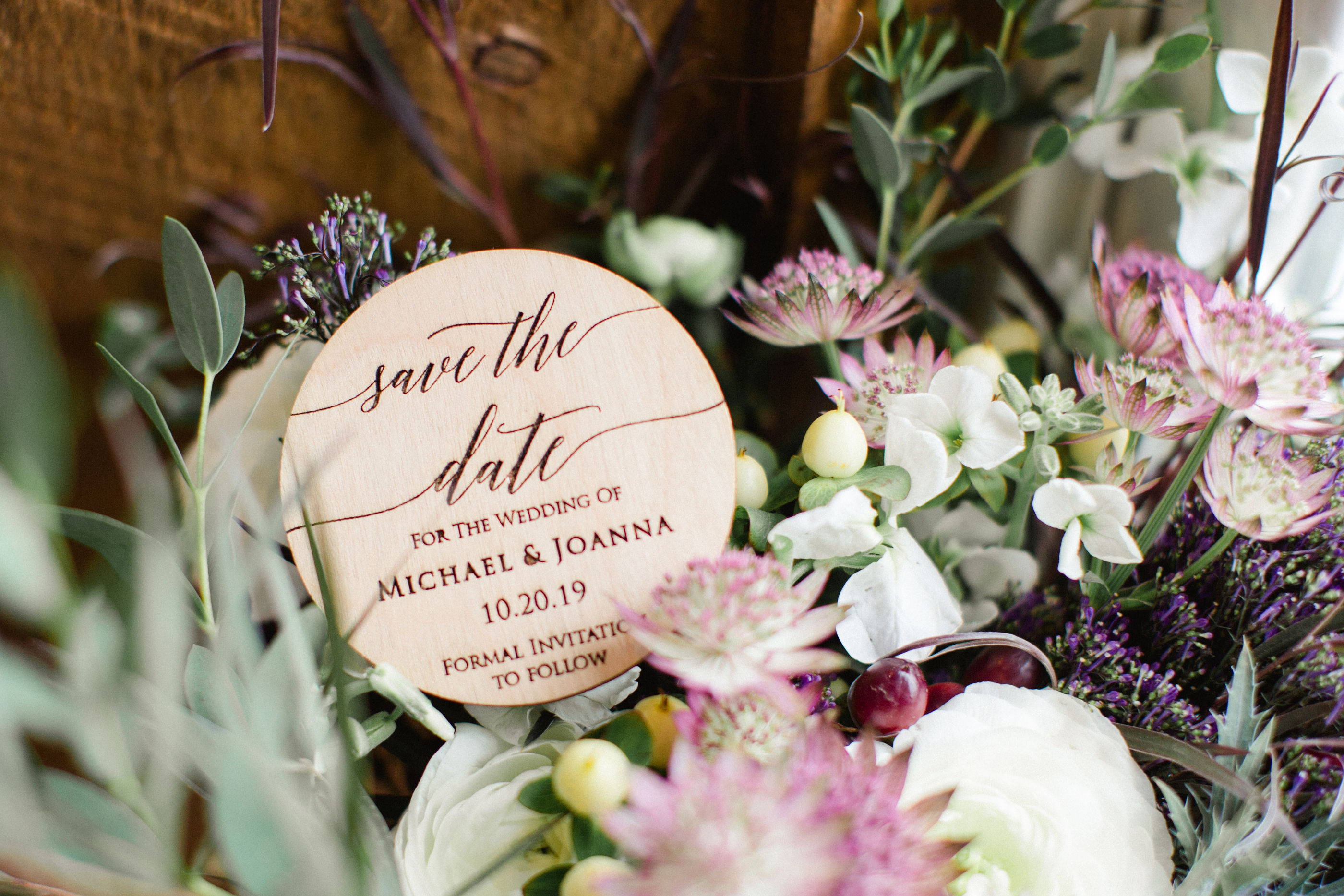 ---
"Planning a wedding was the best and worst thing I've ever done. While I felt like the luckiest girl in the world - I couldn't figure out why I seemed to be the only one hating the process"
First, The Venue
Picking a venue was much more about feeling than anything else for me. We had about 8 different tours scheduled and the first 3 were all beautiful but just not right. We walked into the Venue we eventually chose and both lost our breath. Immediately, we looked at each other and knew.

Now, that doesn't mean it was easy! I struggled with feeling like I wasn't guided by the venue at all. On multiple occasions they had our information/details wrong leading up to the day.
Advice: I'm someone who likes to know what's going on so I'd definitely advise to ASK QUESTIONS! You're paying them, not the other way around...don't allow yourself to feel like a burden. I wish I would've pushed harder for peace of mind.
Caterers
I was SPOILED by my caterer. I'll name drop this one for you - Mountain Laurel Catering - they kept me sane. From the coziest, most personal & laid back tasting (with wine!) to frequent check ins....I never felt like I was being a pain. I never felt unheard. I never felt like "just another client" Lauren & her team absolutely killed it. I cannot say enough good things.

From an objective standpoint - picking a caterer is hard and expensive! Don't let this overwhelm you. For me, I went with the people who felt creative & warm because these are the types of people I gravitate towards. Delicious food was a huge plus, of course!
Advice: I wish I would've done family style. I had always thought plated meals seemed classy and simple so I stuck with that. Well, something I didn't think about was PLACE CARDS! Not only did I have multiple guests who said they wish they could've tried the other plates (because they were bomb) but I also had to make sure every single person kept their cards with them, had them visible to the caterers, had allergies denoted, etc. It was extra stress I wish I would've avoided.
Cakes
My (now) husband and I both aren't cake people (I know, I can't believe it either) so we had a hard time wanting to serve something at our wedding that we wouldn't even enjoy! I reached out to a fabulous local cake maker (check out @k_sweetdesigns on Instagram if you want to drool all over the place) and explained the struggle I was having. She was GREAT! We ended up getting a small cake to do our traditional cake cutting but didn't serve it to our guests. She also packaged us the most adorable cupcakes to taste test.
Advice: This might not work for everyone, but it made us so happy! We had a donut wall (I know these are getting popular) that was rather small and said "Holy Matrimony" along the top which I naturally found hysterical. We also had soft pretzels with a variety of dipping sauces! The best of both worlds & our guests LOVED it.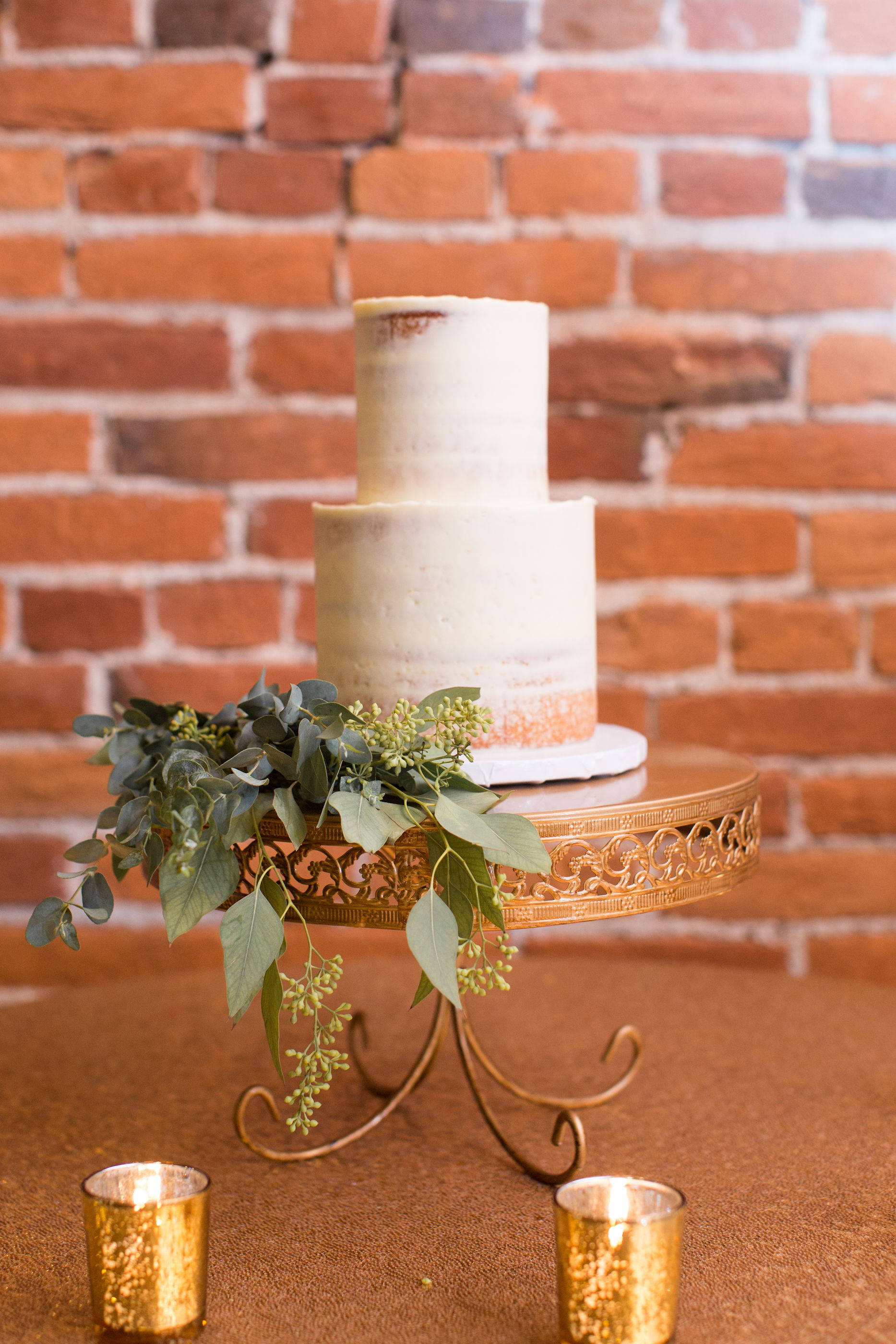 The Dress
The best part, right? Getting to pick the gown of your dreams to make you feel like an absolute princess. You've seen all the "She Said Yes!" posts all over social media. You've dreamt of that "feeling" when you know you've found it. What happens if it doesn't go that way?
I went to multiple different places and couldn't find a dress I loved. I was so discouraged. I left a few places in tears absolutely certain I wasn't going to find something I liked. I had just been sick and had lost a lot of weight, then regained even more. I wasn't comfortable in my body and though every dress was stunning, it wasn't mine.

In the end, I found a beautiful dress. Do I think it was everything I dreamed of? Not quite. Do I think it'll forever be my favorite because I got to marry my best friend its it? Yes.

Advice: It doesn't have to be perfect to be right. My dress literally ripped before I walked down the aisle! The seam where it had been altered completely tore open. Did anyone notice? Nope. To be honest, by the end of the night you won't even care. I'll always be bummed that I didn't feel like the blushing bride you see in the movies but I was so blessed to find something my husband thought I looked beautiful in. (extra tidbit: find a friend who gets it. I had one friend in particular really support me in not feeling beautiful in wedding dresses and it making me feel crazy! Not sure what I would've done without her)
The Photographer (and/or videographer)
Having gone to college for Photography, this was one that REALLY mattered to me. My photographer (name drop! Jordan DeNike - all photos in this blog are owed to her wonderful talent) went above and beyond to make us both feel comfortable (and she was 8 months pregnant at the time!)
Video wasn't a priority of mine (though I love seeing those beautiful videos of friends' weddings!) so we set up a phone in the back of the ceremony space. I wanted to be able to watch it again in the future but allotted our budget all towards having a photographer & her assistants on site all day.
Advice: spend money on what matters to you!! I will say, in this media you certainly get what you pay for. That's not to say that lower budget photographers can't be incredibly talented - just don't be upset if you cut corners to save $$ here and end up disappointed. Owning a camera does not make you a photographer or videographer.
Jewelry
Well, obviously all my jewelry came from K Novinger Jewelry (only the best of the best!) but I know not everyone will follow my lead here. I had a great experience in making 2 wedding bands, one that matched my mom's setting and one that was set with diamonds from my sister & mother-in-law. I really wanted my set to hold allll the sentimental value. I was involved every step of the way and knew exactly what to expect. SO lucky in this aspect!
Advice: I could go on and on about the reasons to work with K Novinger but in the interest of unbiased advice - I would say to make sure you choose someone you trust. You want these rings to last & you don't want to be surprised with the final product. Choosing a jeweler that stands behind their work & truly cares about your vision is a huge plus! This is also another area where you get what you pay for - "cheaper" is not always better.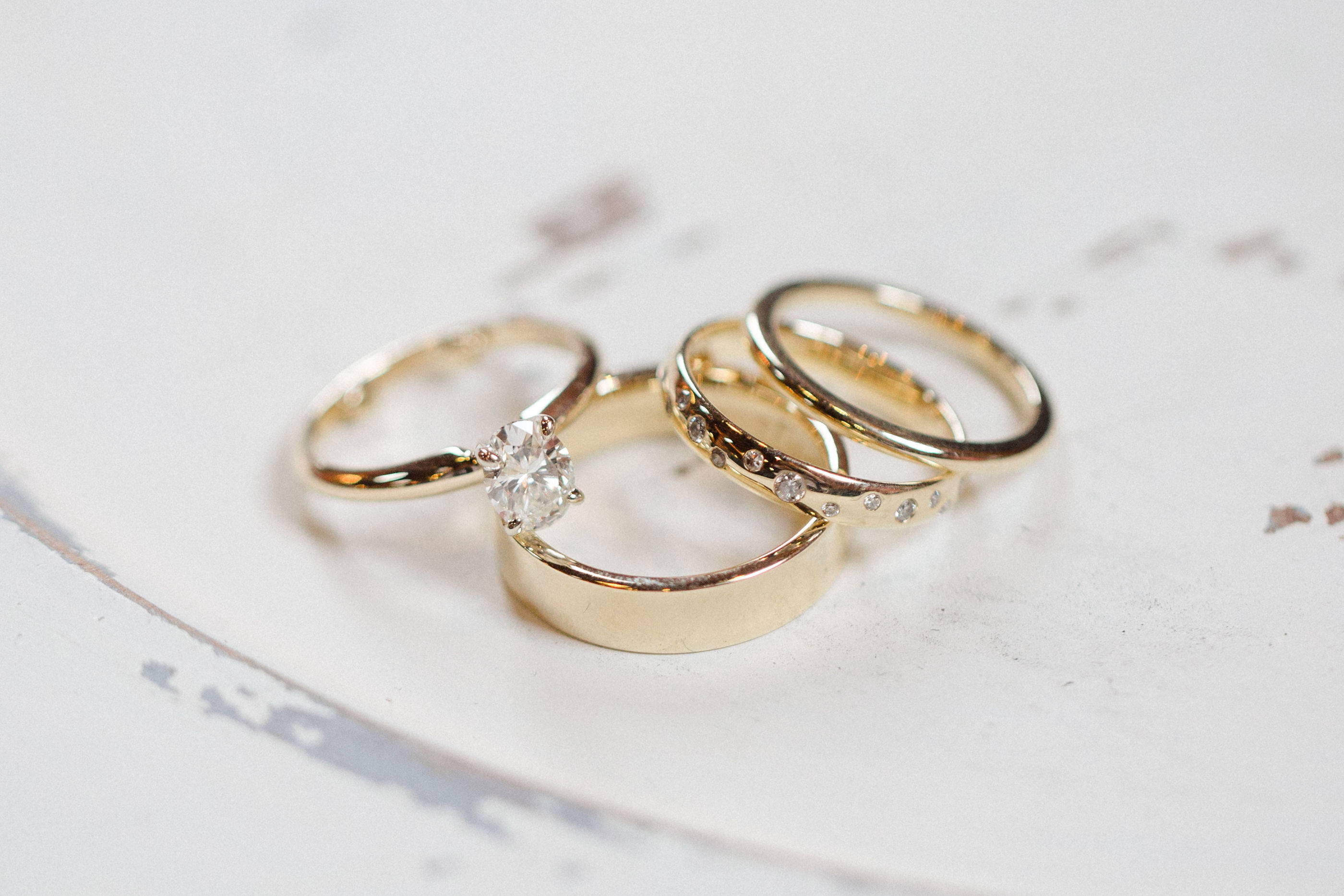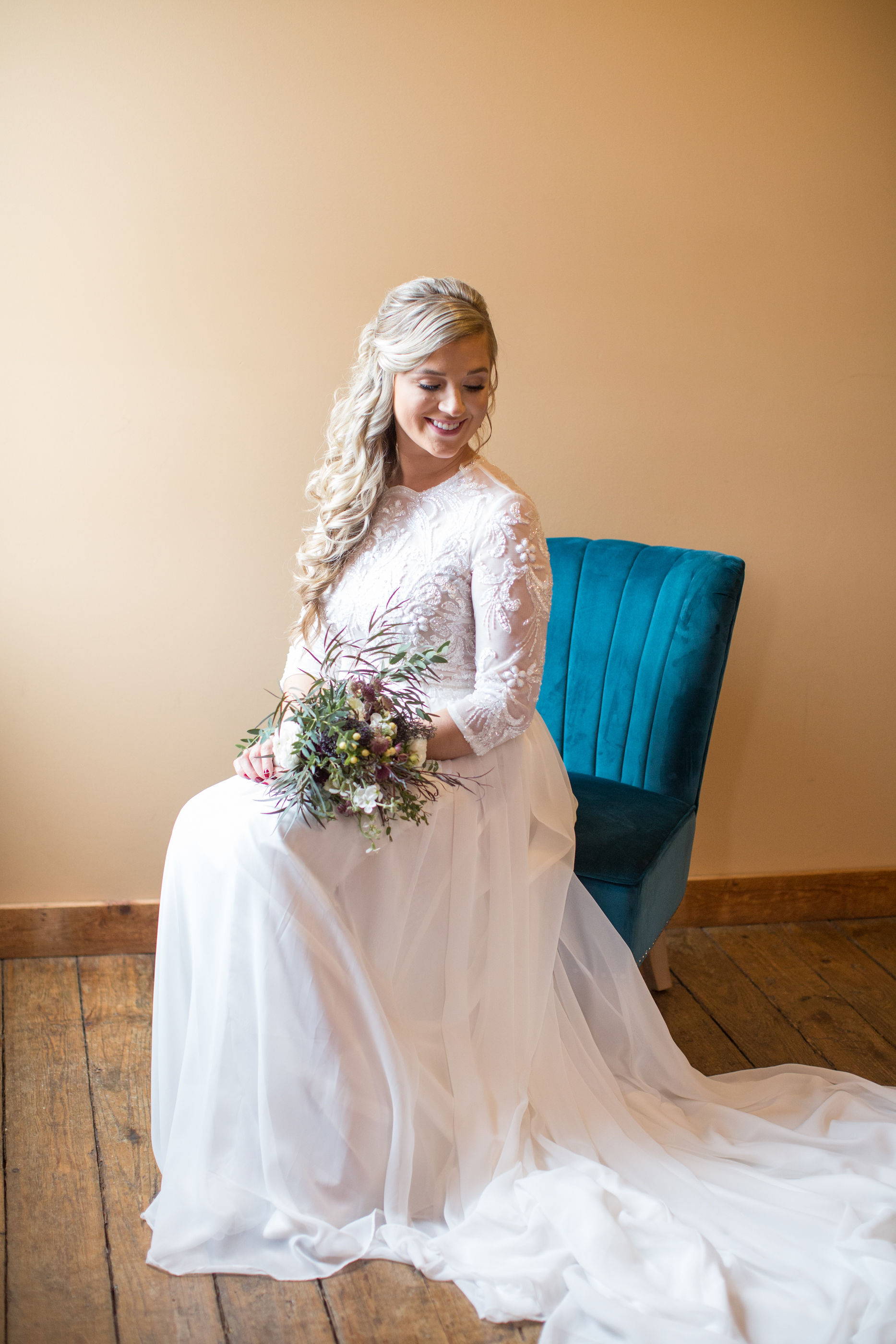 The Flowers
Along with being the girl that doesn't like cake, I also don't like flowers. The smell literally makes me nauseous. While they're beautiful from a distance, I can't image having to hold something all day long that makes me want to gag a little. Now for those traditional folks out there, this might sound super weird.
I was lucky enough to have a super-talented Aunt who agreed to do my "flowers" for me, but I went total greenery! I wanted allllll the eucalyptus smells. Not only does it promote some much needed relaxation for the day, but I also love the look of greenery & vines. It doesn't hurt that green is my favorite color.
Advice: again I say, spend $$ on what matters to YOU! Would certain family members have loved for me to have elegant, traditional bouquets? Sure. But the day was mine and it wasn't what I envisioned...I did let my Aunt sneak a few little white ones in there that didn't add smell though.
Hair & Makeup
Shoutout time again!! Team MKUP (@mkupthebeautystudio on instagram) made 9 bridesmaids (yes, 9...thats a whole different post...) 2 moms & one bride ALL HAPPY! Aside from a gorgeous studio in York where you get to feel pampered during your trial, the staff is bursting with knowledge. At one point, I said during my trial that I wanted to contour my face a bit more because we originally accentuated the roundness - BOOM. Done. In a few quick moves (clearly knowing what she was doing) Maggie switched the look entirely to be exactly what I was envisioning. They listened to every girl the morning of the ceremony and delivered accordingly (and I had some PICKY people in my party)

Every staff member I encountered from MKUP was professional & very obviously knew what they were doing. It is no wonder that they are succeeding - I was incredibly impressed. They even stuck to a tight time schedule flawlessly! I'd make sure you have a solid schedule before arriving day of, it made things move very smoothly.

Advice: DO A TRIAL! It was so calming to know what to expect the day of my wedding. I know many people who didn't do trials and, while to each his own, I would've been so stressed out not knowing if I'd like the final product. Also - trust the pros!! If you're able to hire reputable people who you can put all your confidence in, I'd jump at the chance for sure!
Use The Slider To Look Through Some More Accents From Our Big Day!
Maybe It'll Help You Feel Inspired!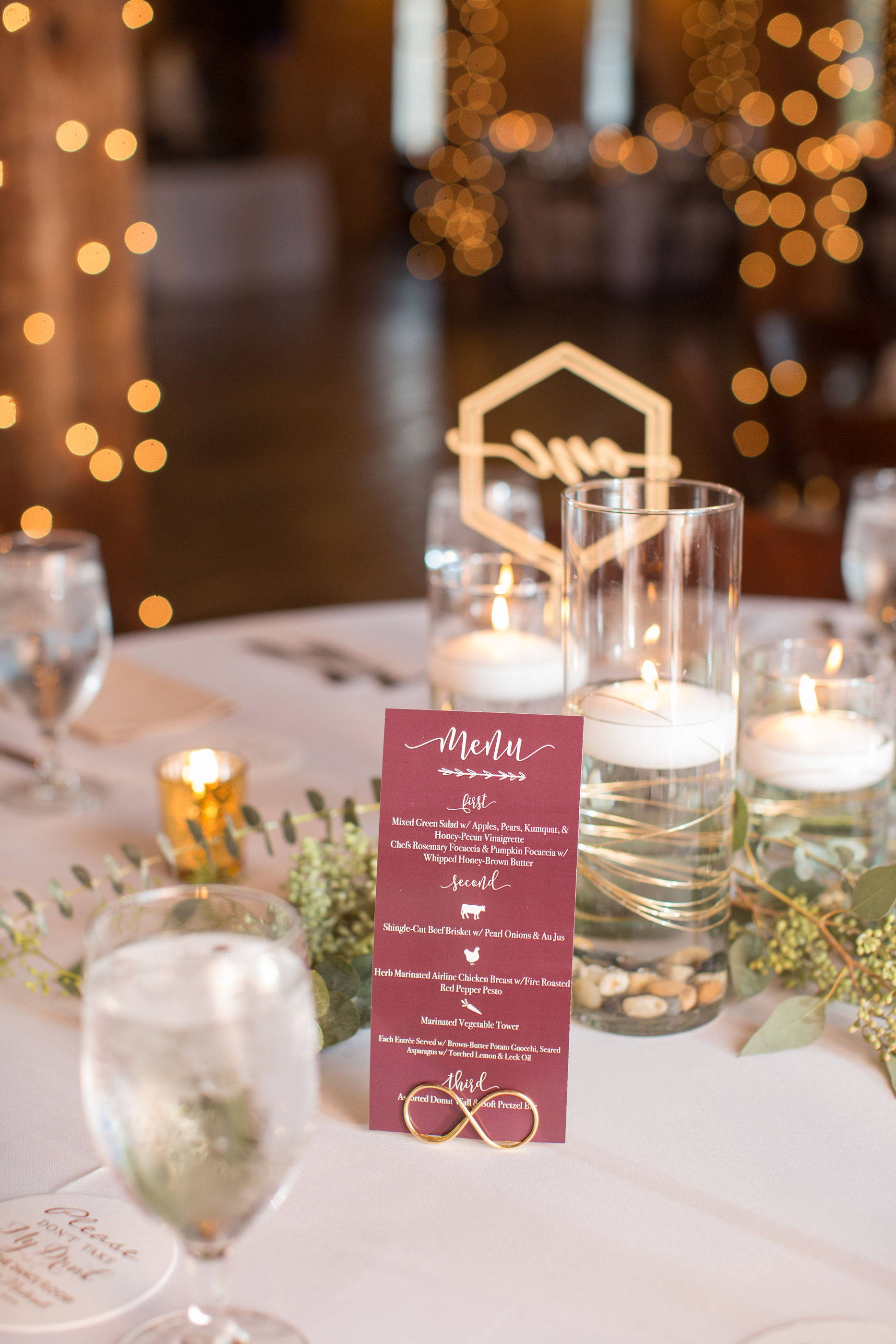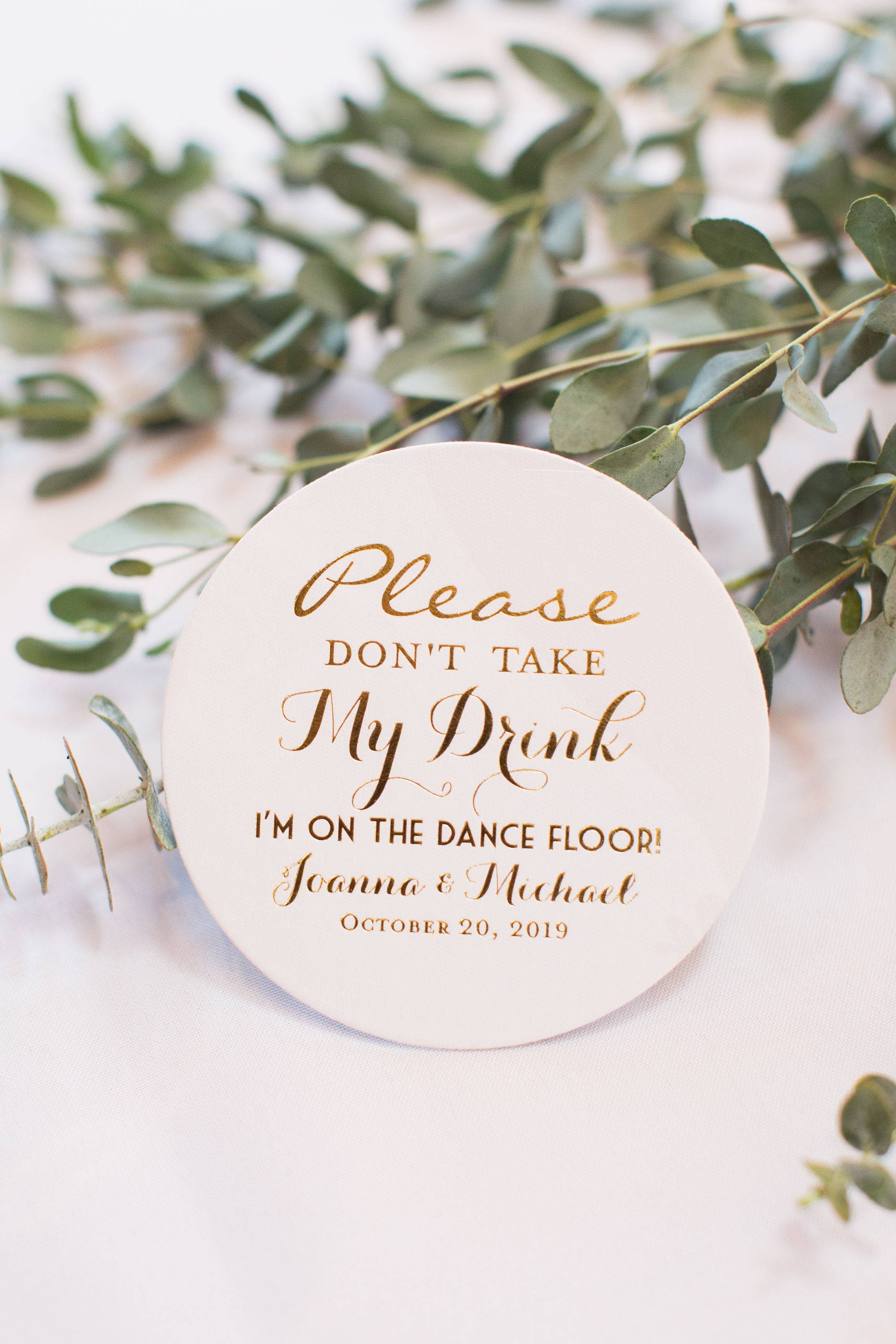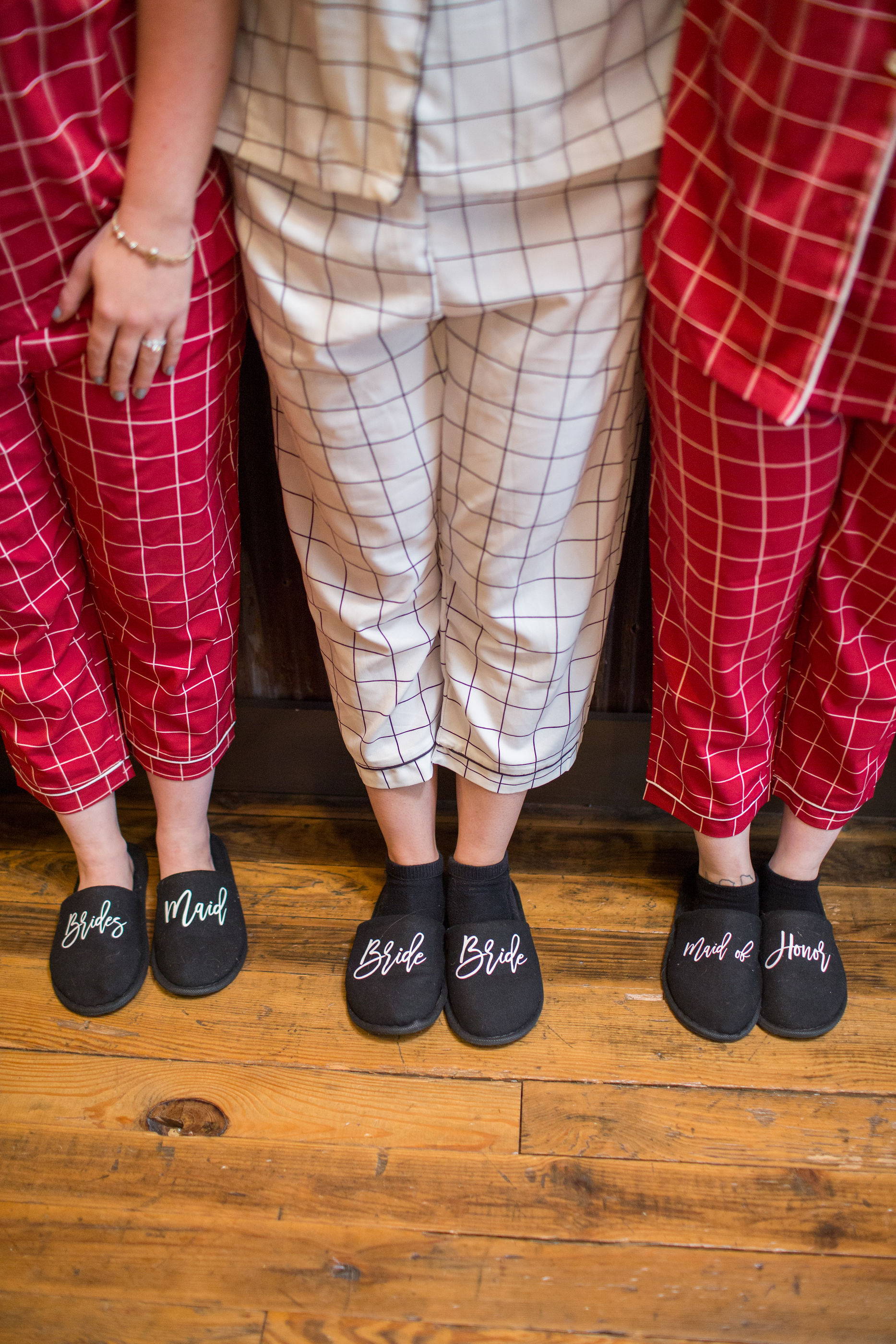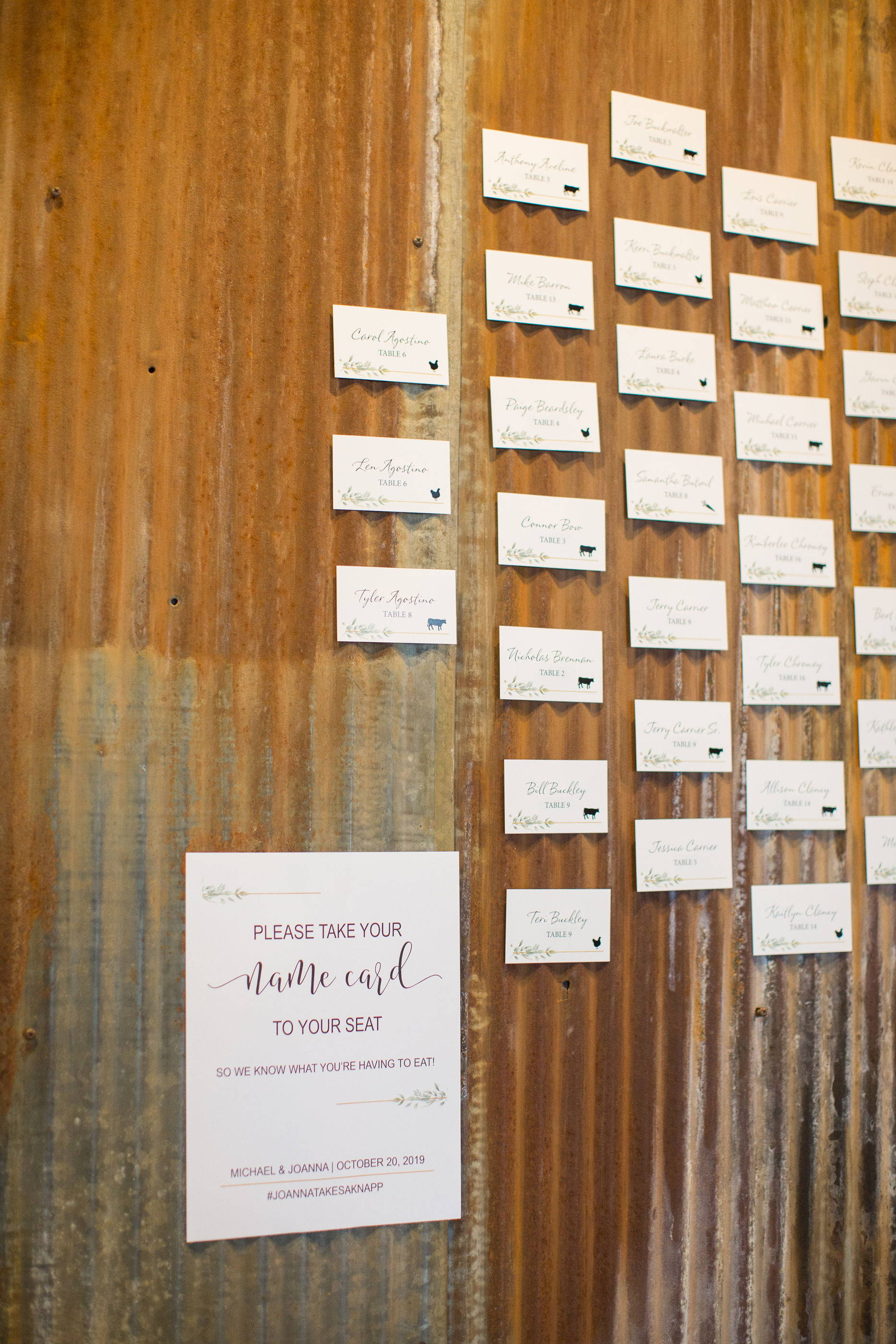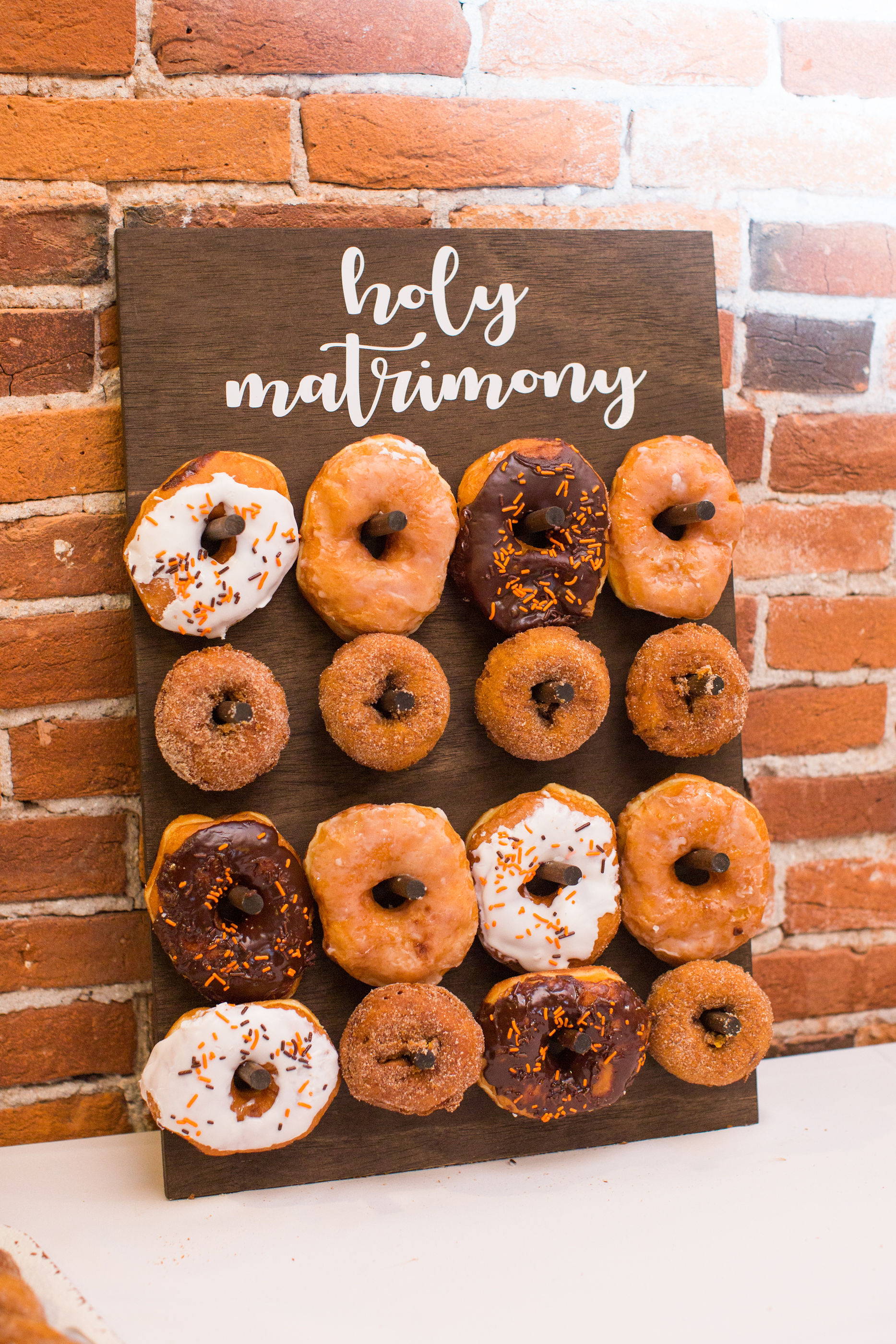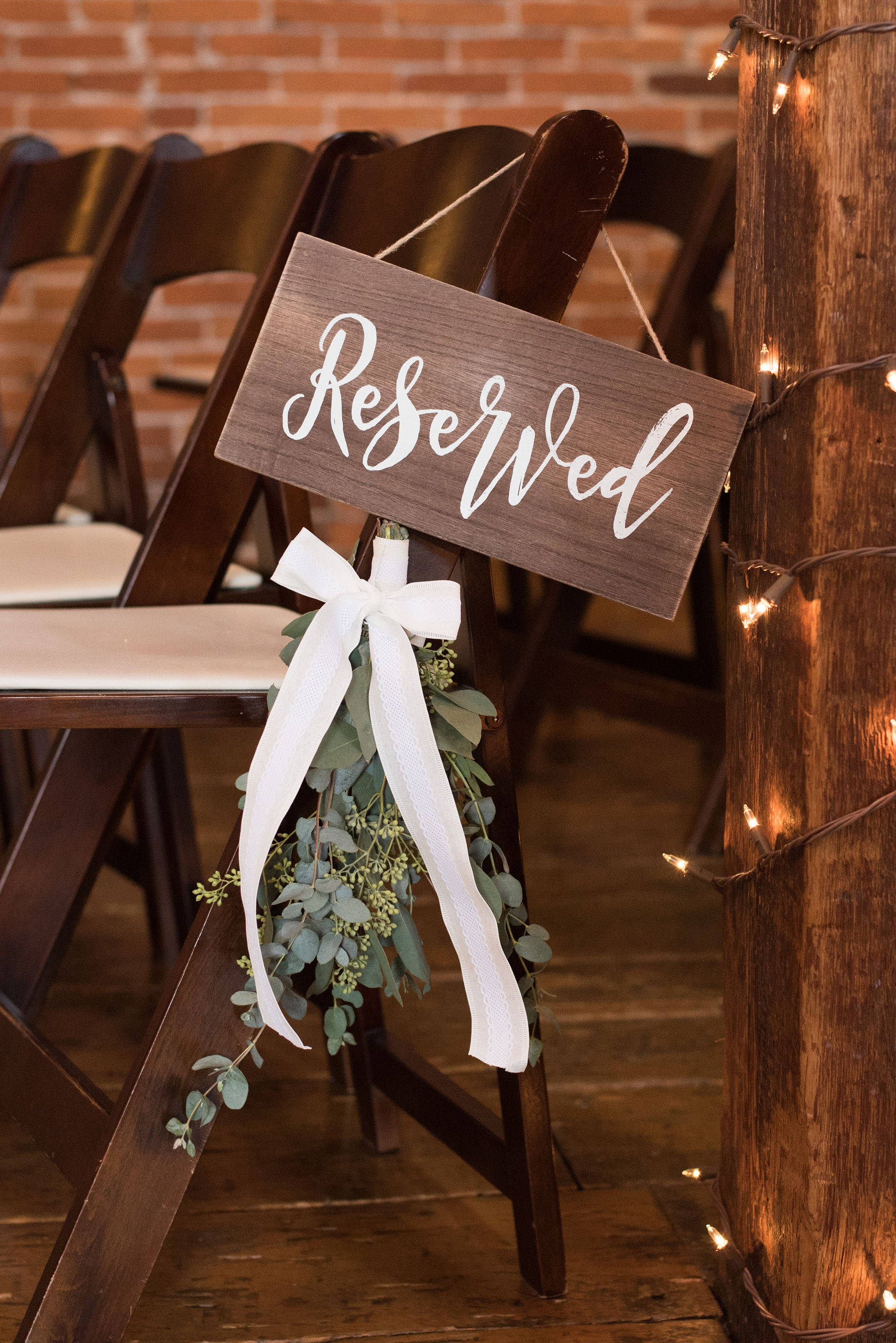 ---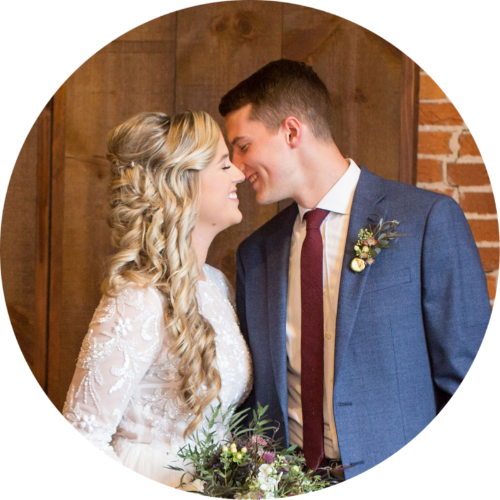 Planning a wedding was the exact opposite of what I expected. This is about you and your partner. This is YOUR day. I hope this helps someone through the process! My final advice: shop small whenever possible. Whether brick & mortar or on Etsy etc....support local & get local love back!